Group Classes and Clinics
Our highly qualified professionals are responsible for teaching private lessons, as well as group classes.
GROUP CLASSES: If you want to start in the world of golf with your friends, family or colleagues, we propose this format. In 10 sessions of 1 hour, during its development we will teach you all facets of golf, both long and short game. In the rates that we detail below is included all the necessary material (clubs and practice balls).

PRICES OF COLLECTIVE COURSES:
Courses for 3 students 150 € / per student
Courses for 4 or 5 students   130 € / per student
Courses for 6 or 7 students 110 € / per student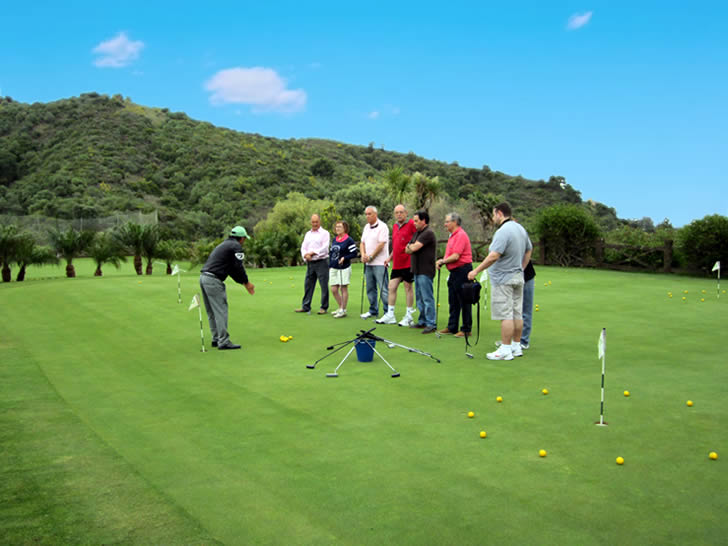 Clinic Options
This option is ideal for starting group meetings, type of presentation of products with customers, team building or incentives. Its duration is two hours, in which we explain the technique and organize a friendly competition among the guests
For more information call us at 961 80 80 09
or email us at golf.office@elbosquegolf.com